Do not miss the best lifestyle design events in town! We promise you will be amazed and inspired, your brain will be full with great ideas to finally get your life going!
Register
October 21 & 22
Coming This Fall
Ft. Lauderdale, FL
1950 Eisenhower Blvd
10 SPEAKERS
Leading Experts
About The Event
Hosted by the founder of MorningCoach.com, best-selling author and international motivational speaker JB Glossinger.
Lifestyle Design is about building your life around your passion. It is about a different way of thinking. Ten years ago I decided there must be a better way, and started to design my life. There were challenges along the path. I made a lot of mistakes, and failed over and over, but I came out of it with the lifestyle I wanted.
If you are looking to find a better way then this event is for you. I am personally going to be teaching ways for you to break free, and start to design your life around your passion. The other thing that I will be teaching is how to do it and take your time back. I finish my work day at 9:30AM. Imagine being able to do what you want, when you want. That is what lifestyle design is all about! And, you are going to learn the secrets here.
Over the last year I have been featured in the movie "The Abundance Code". I have been published by Hay House with my new book the Sacred 6, and even have my own radio show – The Lifestyle Entrepreneur: Unconventional thought on business and success. That on top of having my first podcast, MorningCoach, downloaded over 17 million times, rated top 25 in the world, and over 10,000 people have signed up for my website, MorningCoach.com, over the last 7 years.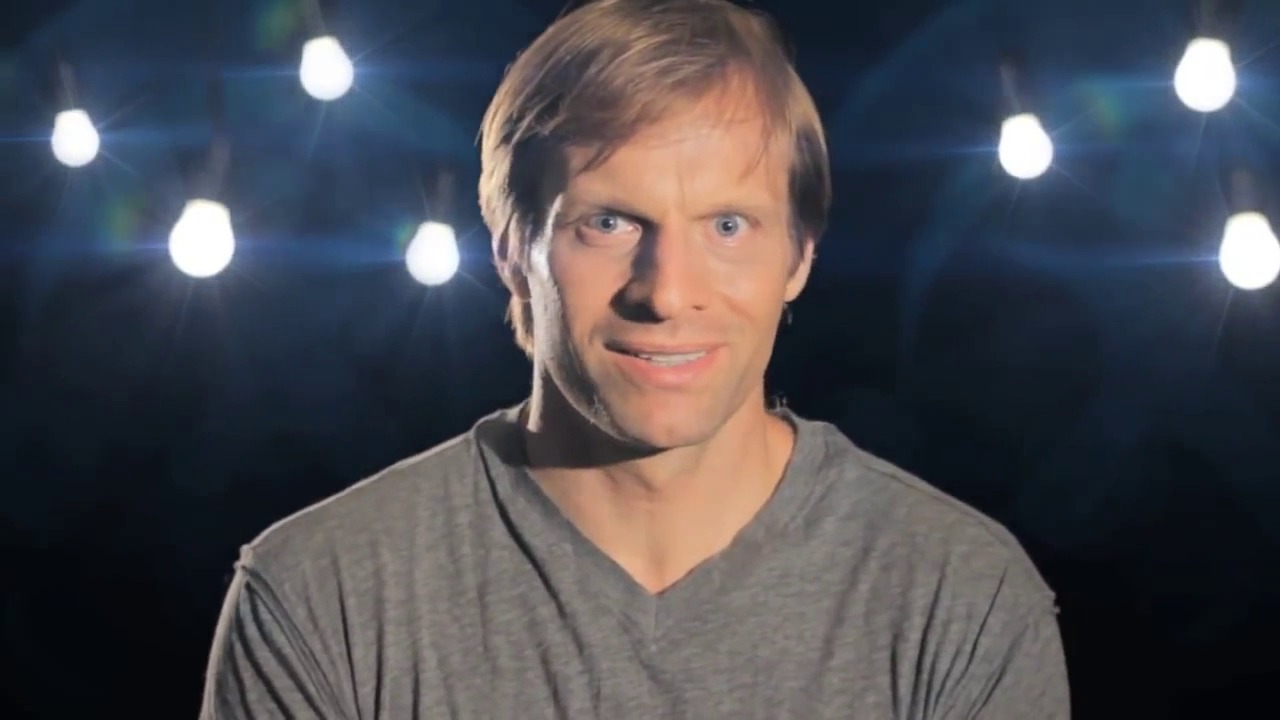 I am going to be teaching how I manifested those opportunities and how you also can find your dreams through lifestyle design.
Topics I will be covering:
Tribe Building, Understanding the Importance of Passion, Websites – Membership Sites and Other, Book Publishing (Indie vs Traditional), Pathway to Freedom, The Sacred 6 Process, Audio/Video, Social Media, Course Creation, Content Scheduling, How I Am Using Facebook Live, List Relationships, There are also going to be amazing speakers and panels discussing topics:, Residual/Passive Income, Lifestyle Construction, and Latest best practices.
As a bonus, Lead Singer of Saigon Kick, Matt Kramer, is going to be discussing stage presence and speaking. A few lucky people will get to give a speech, and Matt and I will help them with their speaking.
This is a highly interactive event. We will be doing a lot of group work and my Inner Circle leaders will be there to help organize and teach. You are going to get what you need and have some amazing takeaways from this event. You will leave understanding lifestyle design and a better way to live life.
SPEAKERS
These are people you want to learn from!
JB Glossinger
Founder and CEO of MorningCoach.com
JB Glossinger, MBA, Ph.D., is an internationally known motivational speaker, author, coach and consultant. He is a modern day life archeologist, bringing esoteric wisdom to the masses. JB's energizing podcast reached number one in the iTunes Health category after just three weeks of broadcasting and has been rated among the top 20 in the world. He currently has more than 200,000 people following his different social media accounts, and he is an authority on the new world of social currency. He is one of only a few people to hold both an MBA and PhD in Metaphysics, and is an internationally known visionary, motivational speaker, author, coach, and consultant who can help you manifest your vision for your business or organization.
John Lawson
Owner and Founder of JohnLawson.com
John Lawson is the "go to" authority when it comes to online selling success in the Digital Age.  Not only is he the brains behind the bestselling digital marketing book on Amazon,"Kickass Social Commerce for Epreneurs," but he is also a multiple award winning social commerce strategist, űber successful digital entrepreneur and a sought after speaker who has traveled to 5 continents, touring more than two dozen countries and addressing tens of thousands of business leaders and entrepreneurs.
Whether he is hosting a panel discussion at South by Southwest in Austin, moderating the eTail Nordic Conference in Denmark, teaching small business owners in South Africa, addressing eBay sellers in Australia, producing his own annual conference in Atlanta or speaking on behalf of industry giants like American Express and InfusionSoft, John shares his proven strategies for winning in business with multinational corporations like Stamps.com, IKEA, LEGO, Husqvarna and BBC Worldwide as well as self-motivated business owners who are on the road to personal and financial independence.
Huddled in the "war room" of his Atlanta headquarters, John invokes his considerable knowledge and wields his pen to produce his innovative and well-respected business blog,"From the Desk of ColderICE," where he dispenses his down-to-earth wisdom in a matter-of-fact manner that charms, enthralls and inspires companies around the world.  His monthly editorial series, for "Smart Hustle" magazine, keeps his followers both educated and up to date. As CEO of his own lucrative online urban accessories entity and Chief Creative Officer for ColderICE Media, John has proven to be more than a "talking head" when it comes to paving the path to online and real world business success.
Billy Wease
Founder of Billy Wease Lifestyle Construction
Following in his father's footsteps, Billy graduated from the University of North Carolina-Chapel Hill School of Pharmacy in 1990. Soon after starting his career, he discovered that people were not really getting healthier but instead just being maintained with prescription drugs. He knew there had to be a better way to obtain optimal health and wellness so thus began his extensive research into natural and alternative therapies.
These discoveries led him to become an expert in bio-identical hormones and their effects on the body. From there he joined the American Academy of Anti-Aging Medicine and became a master of how to use the right food, proper supplementation, exercise and alkalizing water to help countless individuals experience miraculous recoveries from different illnesses. Many of his clients have been able to work with their health care providers and discontinue several if not all of their prescribed medications. This became one of the most foundational principles of Billy's practice- Normal labs do not equate to normal results (good health) when you use prescription drugs as a means to get there!
Billy's passion grew as he discovered the root of our current failing medical system. The heart of the problem is the tools individuals use to gain true health. Being a Bible believing man, Billy knew from a young age that God created us in His image and also created everything around us to use for His glory. Our bodies are amazing self-healing machines when we use the right "tools" to maintain it and fix it when necessary.
Education became the forefront of Billy's practice. He began teaching Kangen water classes, and Healthy Aging and Wellness courses along with a Lifestyle Construction program. When his clients incorporated the principles taught in these classes, they quickly received unprecedented results.
One of Billy's many achievements through his teachings has been seeing Type 2 diabetes reversed for individuals who follow his simple lifestyle recommendations. His education and health knowledge continues to grow and expand as he stays up to the minute on new research in the health realm.
Amber Wick
Multilevel Marketing Business Owner
Amber Wick was born in Duluth, Minnesota.
As with many others, she was raised to follow the common road of success: finish high school, go to college, get a good job, work hard for 30 years, retire and live happily ever after.
Following that mantra, she graduated with the Master's degree in Engineering. After graduation, she worked Corporate America for a few years before discovering that there is a way to create an income in the nutrition and fitness industry.
Amber always loved fitness and yoga, so it was a natural fit for her. Today, Amber has been an owner of a worldwide nutrition marketing company for the last 13 years. She was also able to develop and cultivate her love of yoga and fitness into her business.
With 22 years of experience as a fitness and yoga instructor, she believes that achieving the best version of you, both physically and mentally, is through growth mindset development, which allows individuals to make more empowering food and exercise choices.
Amber has been married for 16 years before deciding to have a baby. Amber is very excited to open a new chapter in her business and bring it to the next level.
BUY TICKETS
You know you wanna go… just buy already!
Please be aware that tickets are non-refundable, no exceptions!
For questions or concerns please email us at info@morningcoach.com
Broward Convention Center
Than you very much for a very inspiring weekend! It was worth coming all the way from Sweden to listen to all the inspiring speakers! Nico Montalbano
Amazing weekend! Thank you JB Glossinger for an amazing event. It was great to connect with new and old pals! Now time to get productive!
Jessica Delgado
What Hotel Should I Stay At?
The Atlantic Hotel and Spa will be our event hotel this time around. It is located right on Fort Lauderdale beach. They have spacious rooms and yes! the view is pretty amazing! All reservations must be made with LaToya Valentine at (954) 567-8055 or at lvalentine@atlantichotelfl.com. Please state your check-in/out days along with name and group name (Alive Foundation or Lifestyle Design Summit). This is the only way to secure your room at our group rate! Also please be advised that October is high season for South Florida, so the earlier you book the better!
What Transportation Can I Use?
Uber would be the easiest way to get around town. The Atlantic Hotel and Spa does offer shuttle services for guests. Finally, if you want to take the waters of Fort Lauderdale, you can take the Water Taxi! A very fun alternative to a car, you can find more information at watertaxi.com
How Do I Get From The Hotel To The Convention Center?
If you are staying at the Atlantic Hotel and Spa, they offer shuttle services to guests, otherwise a good choice would be Uber.
If you are staying at the Hilton Fort Lauderdale Marina, they are pretty much right across the street from each other, you can actually walk from the Hotel to the Convention Center. You will see the checkpoint for entering the Convention Center, be sure to have your ID and your event badge with you.
How Can I Buy More than One Ticket at Checkout?
At this time, you can only buy one ticket at a time. If you would like to purchase let's say two tickets, you will have to go through checkout twice. This also helps us to keep track of guests and keep their name on file.
Where Can I Have Lunch?
There are a couple of good restaurants that we can recommend: Fresh First, Day Market Kitchen, and 15 Street Fisheries & Dockside Café. The Convention Center also offers light snacks and coffee for those of you not wanting to step out.